About US
—HOOHA PLASTIC PARTS AND MOLD—
Hooha plastic Parts specializes in high-quality plastic injection mold and molding parts with more than 100 employees. After more than 20 years' development in this industry, we know the international mold standards well, such as HASCO, DME, MISUMI, LKM. Until now, we have produced more than 5000 sets of molds and have been molding millions of plastic parts for many famous brands from abroad and domestic markets.
Our products reach the range of electronic products, automotive products, home appliances, and so on in ABS, PC, PP, ABS, PET, PVC, PA66, PEEK, PPC, PBT, PPS, etc. materials. Equipped with the most advanced software such as ProE, UG, CATIA, Solid Works, and Moldflow for designing, analyzing, and manufacturing. Hooha plastic parts persist in higher quality, lower cost, punctual delivery as the primary business philosophy. Based on professional, people-oriented, and customer-centered management, Hooha plastic parts takes "customer-oriented, Quality first" as the company`s aim, committed to providing clients with high-quality products and overvalued services by right of advanced technologies, scientific management, and continues improvement.
Services: - Design and make mold- Develop and design products/ idea- Engineering support- Goods inspection.
Products: - Mechanical- Automobile Industry- Electronic components- Household products- Medical.
Project Management
—HOOHA PLASTIC PARTS AND MOLD—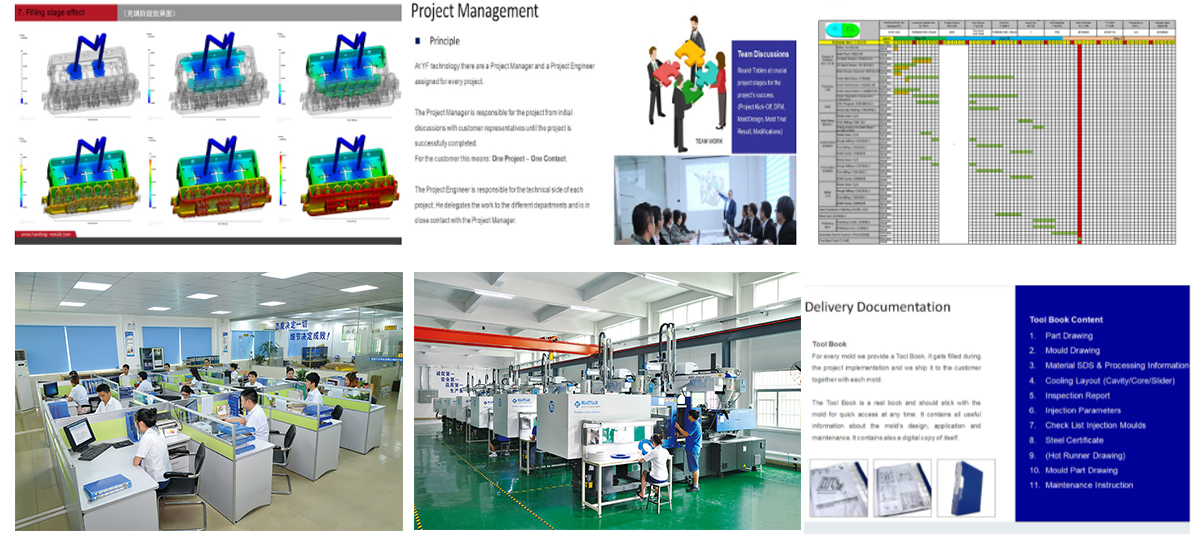 Quality Assurance
—HOOHA PLASTIC PARTS AND MOLD—

Certificates
—HOOHA PLASTIC PARTS AND MOLD—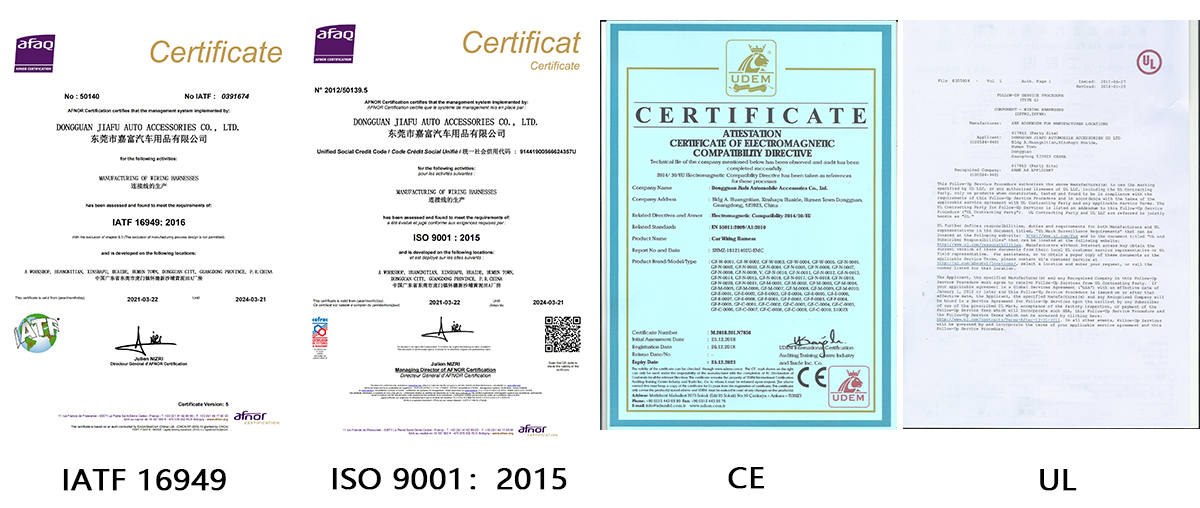 Why Choose US?
—HOOHA PLASTIC PARTS AND MOLD—
Build the injection molds in-house and provide our plastic molds directly to customers
In order to save cost, we set this factory only make precision mold individual from headquarter, because we are not large mold making and injection molding manufacturer, our work process is not complex but very smooth, this makes our administrative costs lower than our headquarter and other big factories in China. We have an ISO9001-2015 certificate, this ensures quality, and puts us on the same level as a larger manufacturer. It is already proved it's a correct decision to set this individual mold making facility, as a medium mold making and molding manufacturer, has more advantage on precision mold and low volume injection molding no matter for quality or cost.
We have more experience in Europe & America
We have provided plastic injection molds and provided injection molding services for the overseas market for over 10 years.
In our factory, we serve customers as our friends, we not only provide mold and molding service to you but also help you to reach your goal, our aim is to become a customer reliable plastic injection mold partner and friend.
Our sales teams are rich-experience in engineering and have good communication skills in English
Most engineers in China injection mold factory, they do not have good English skill, our nice sales teams will manage your projects from order start to shipping & after-sales service, they are project managers, all staffs from General Manager to Salespersons are assistance to project manager, and project manager provide their professional service to customers.