We offer comprehensive custom plastic injection molding services to a wide range of industries. From low volume work to high volume production runs, we have the expertise and facilities to meet our customers' contract manufacturing needs. We offer two-shot, sandwich, and insert injection molding as well as micro and gas assist molding. Our comprehensive plastic injection molding abilities include machines with clamping forces from 40 to 300 tons, allowing us to produce many plastic parts.

We can source and mold any grade of material from typical commodity-grade plastics, to engineering, functional, and structural grade materials in a variety of colors and formulations. In addition to injection molding, we offer many secondary services including sonic vibration, RF welding, hot stamping, etching, printing, plating, and packaging. Our manufacturing processes are highly automated, which allows us to run a precise and efficient production floor with minimal overhead costs. These capabilities allow us to provide fast and cost-competitive manufacturing services to our customers without sacrificing precision and quality.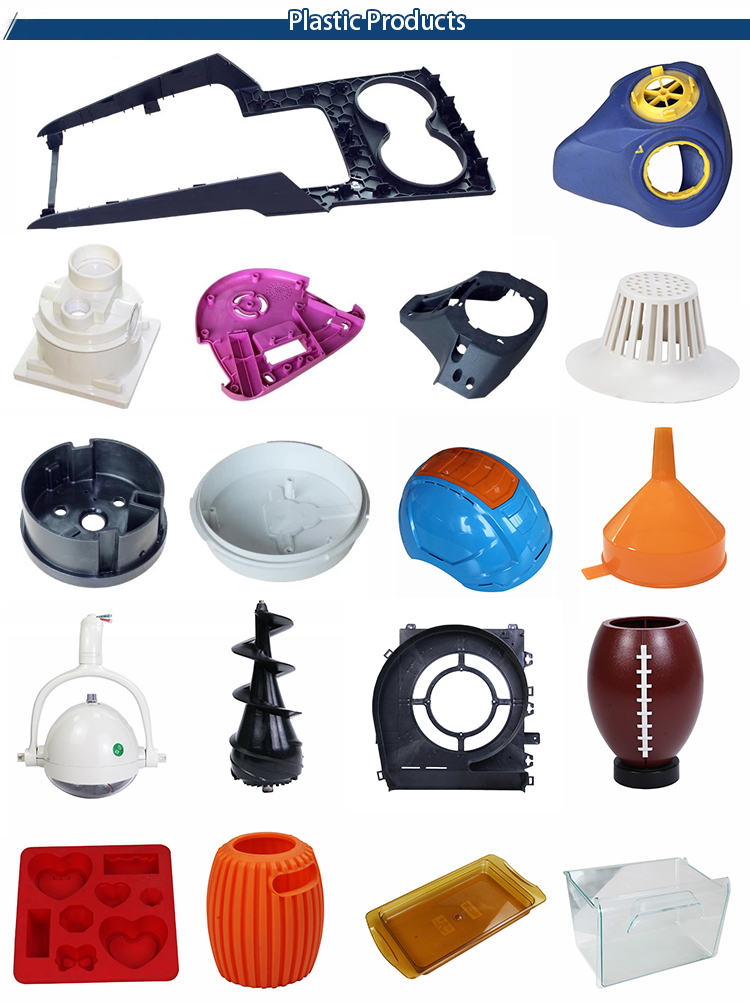 Our Advantages:
1. Small details make big difference. We promise: All the parts from our company have no sharp edge. All dimensions are controlled according to your drawings. Every product will be fully inspected and carefully packed to prevent bumps and rust in transit.
2. The craftsmanship of all parts we machined is controlled rigorously, Every product has its own process card and process chart.
3. Our quality inspection procedure is quite strict. it must be self-inspected during production, we have flow inspectors and professional inspectors.
4. Each size of product must be tested one by one after completing production and provide a quality report.
5. The most important point, we are the entity factory, not a trading company. Price is the composition of the actual product quality price. Quality can guarantee more controllable higher than trading company. The price is competitive, at least reducing the trade company's service fee.
6. We have many years of export experience, exports to the US, Europe, Japan, and other countries and regions.
7. Our team is more professional. We have more reasonable price and better quality controlling than trade company. And our language ability is also diversified.
Strict inspection we do during operation:
Experienced QC testers to check the product's dimension, surface and performance according to drawings specification.
Experienced IQC to check the dimensions and surface of the incoming material.
Experienced PQC to inspect full-course during the processing.
Experienced FQC to inspect all the plating products from outsides and make the 100% inspection before the shipments.
The quality sample will be provided for your testing before production according to ISO 9001: 2008.
We are pleased to serve you with excellent quality, reasonable cost and grow with you together.